DDAY COORDINATION
Because your wedding day is one of the most beautiful of your life, Les Demoiselles de Madame are there to guide you and reassure you in all circumstances.
A very nice way for you to keep a clear mind and think only of yourself, thanks to a perfect coordination on D-Day!
A D-Day without a hitch, for a wedding in complete serenity
Your wedding day represents a key stage in the life of your couple. And to take full advantage of it, your wedding planner is there to listen to you, reassure you and orchestrate this day so dear to you! All with a master hand, in complete discretion.
Forget the stress of preparations, let yourself be guided by the joyful and warm atmosphere of your wedding! Coordinate all the service providers, light the candles, set up the Candy Bar, organize the surprise interventions of the guests, manage the entertainment... Important missions, to ensure that this exceptional day goes as smoothly as possible!
What will you have left to do? Enjoy your guests! Wherever you go, the Demoiselles will follow you. Paris, Lille, Lyon, Bordeaux, or Nice... This formula is dedicated to all lovers in France, expatriates, and the bravest lovers from a distance!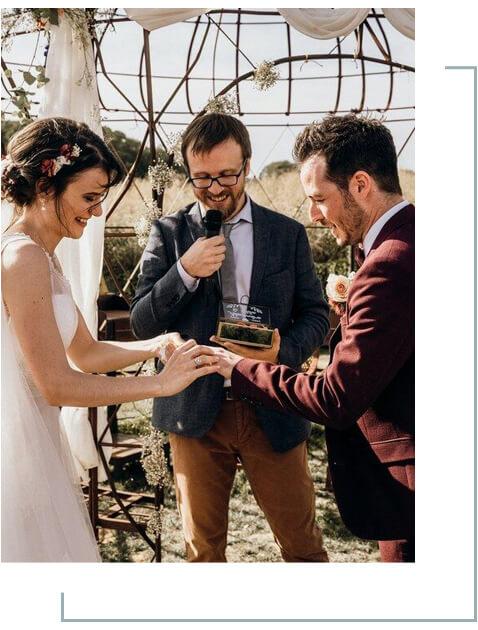 KEYS' STEP OF YOUR DDAY COORDINATION
Demoiselles de Madame will take care of everything, to make you live unforgettable moments. From preparing the bride to welcoming your loved ones, nothing will escape them!
To carry out the coordination of your big day, an audit of your preparations will be carried out before your wedding. To guarantee you fluidity throughout your support, a timeline will be set up, so that every detail can be programmed.
70H PACKAGE
FROM 1800 €
Are included in the package
Meetings with the bride and groom and their loved ones.
Meetings with the staff and development of schedules.
Management of surprises for your guests.
Presence & coordination of service providers and guests on D-Day.
Fee did not included service providers (venue renting, catering, photographer, florist, decoration, print, travel expenses …)
Our weddings
Discover some photos of our weddings where les Demoiselles de Madame support couples the D day.